Below are a few of the commonly asked questions, if you have a question that isn't listed below please send us an email to [email protected].
What are these events about? These events are about raising money for people with cancer, not the cause.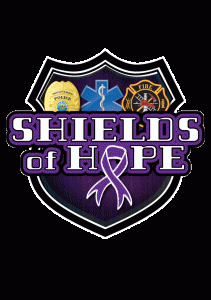 Where does the money go? 100% of the funds raised stays right here in West Michigan supporting families battling cancer through Heroes Helping Heroes, Heroes Holiday and Heroes Home Visit programs.
Can I write-off my donation? Yes, Shields of Hope is now a registered 501(c)3 non-profit organization with the State of Michigan. All donations are tax deductible and we will provide a receipt upon request for any donation!
Where can I buy merchandise? You can buy merchandise at any of our events listed.
Can I help fundraise? Absolutely. If your business or organization would like to do their own fundraiser for us, we would be more than happy to come and speak about Shields of Hope!
Is there a limit to donate? No Limit, We accept all donation amounts.
Can I volunteer with your organization? Absolutely, we encourage anyone to come help at any event or join along on a home visit to see the impact it has on our community. Visit our signup link HERE to volunteer.