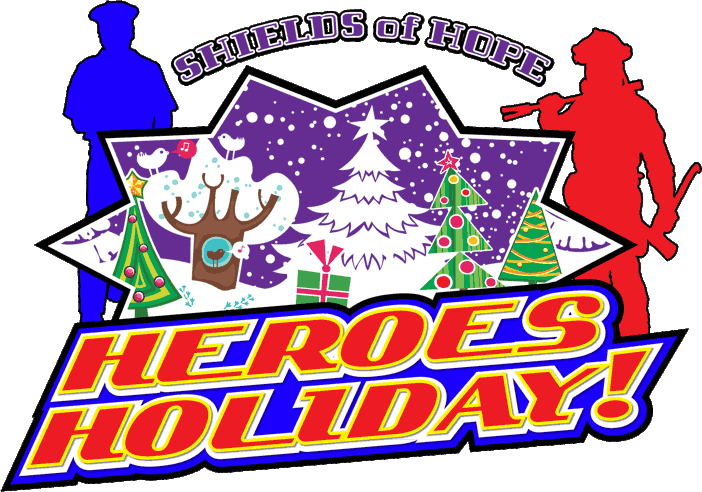 What is Heroes Holidays?
The "Heroes Holidays" program supports families by providing gifts and gift cards to those in need during the holiday season.  In 2022 we visited Eleven families, in Ottawa, Kent, Muskegon and Allegan County days before Christmas to deliver not only the gifts but also the hope, love and encouragement they all deserve.
In 2023, Shields of Hope would like to support several families struggling with cancer that could use some Holiday Cheer! Selected families will receive needed gifts delivered by the members of Shields of Hope Team in the weeks leading up to Christmas! All volunteers and donors are welcome to join us on the deliveries. Dates and times will be posted on our Facebook page. Thank you for your support!
Email [email protected] with any questions.
Contribute to Heroes Holiday
It's the most wonderful time of the year!
Yes, it is time to bless several families in West Michigan with a holiday season they will never forget and to do this we need your help! To help you can stop by any Auto Body Xperts location and take a tag off of the Christmas tree, purchase the listed item and return it to one of their locations. Another option would be to visit our Amazon Wish List https://a.co/i9h8WoO and purchase item. Most items (especially food & clothing) on the list an be purchased at local stores and dropped off at any Auto Body Xperts location if you prefer. Don't like shopping but still want to help? You can make a donation and our elves will do all the shopping for you! The deadline is December 1 for donations to be dropped off or ordered. We are excited to make these families holiday Merry and Bright!
If you would like to make an online donation towards Heroes Holidays please visit https://goo.gl/a6e4K5
Email [email protected] with any questions